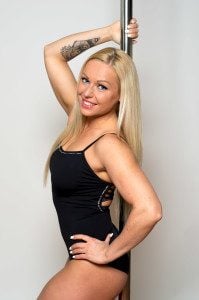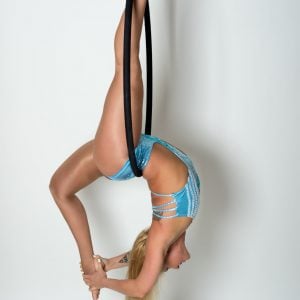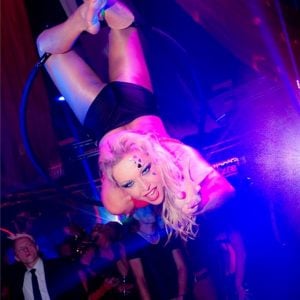 1e place – Miss/Mr. PoleGym Middelburg 2018 (aerial hoop solo category)
Hi ,my name is Michaela. I'm 31 years old and originally I'm from Czech Republic. My work and love for traveling brought me one day to the Netherlands, and I just liked here so much that over a year ago i decided to stay.
I have been dancing all my life, practically since I learned how to walk, as my mom would say. I started to take dance lessons since I was 3 years old ,and I have tried many different styles of dance, ranging from classical ballet, disco-dance, hip-hop, to latino and modern dance. I started to perform on stage in different events at the age of 17. One day I saw a pole dancer performing, she was hanging upside-down, spinning, looking incredibly flawless, sexy and confident, I was inspired and started to learn pole dancing.
My biggest inspirations were the Las Vegas girls such as Panthera Blacksmith and Alethea Austin. I just felt in love with everything that combined with pole dancing, aerial hoop and the showgirl beauty. Till now I have been chasing my dreams for over 13 years. I travel all around the Europe and perform as pole dancer/aerial hoop artist in big festivals and events.