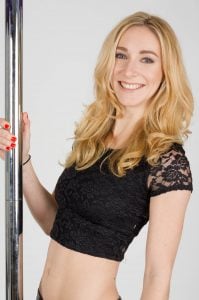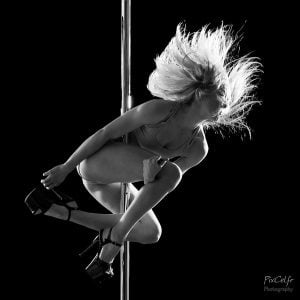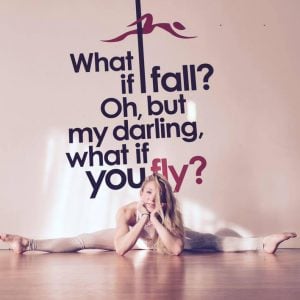 Hi! I'm Clélia, I am a lady from la France and have been living in Rotterdam since the end of 2012. I moved here for a temporary assignment and love the city so much that I decided to stay!
As a teenager I did pole vaulting competitions, so in a way I guess for me pole dancing was the logical feminine evolution of it!
I always was curious for pole dance and looked at it with a bit of envy but never thought this was something for me: I wasn't a dancer or I wasn't feeling sexy enough to do it… One day a friend offered me to go with her to a class trial, and I was really excited for it! I fell totally in love with pole and love it more every day!
I love the fact that it allies strength and flexibility, and it is a very fun sport! And it is crazy to see how much your body is able to achieve and the progress you can make quickly! Pole dancing also allowed me to be so much more confident, at the pole but mostly outside the studio.
Outside of pole dancing you will often find me in the gym, I am also a fitness addict… I love testing all kind of sports, amongst which wakeboarding and aerial hoop are my favorites!